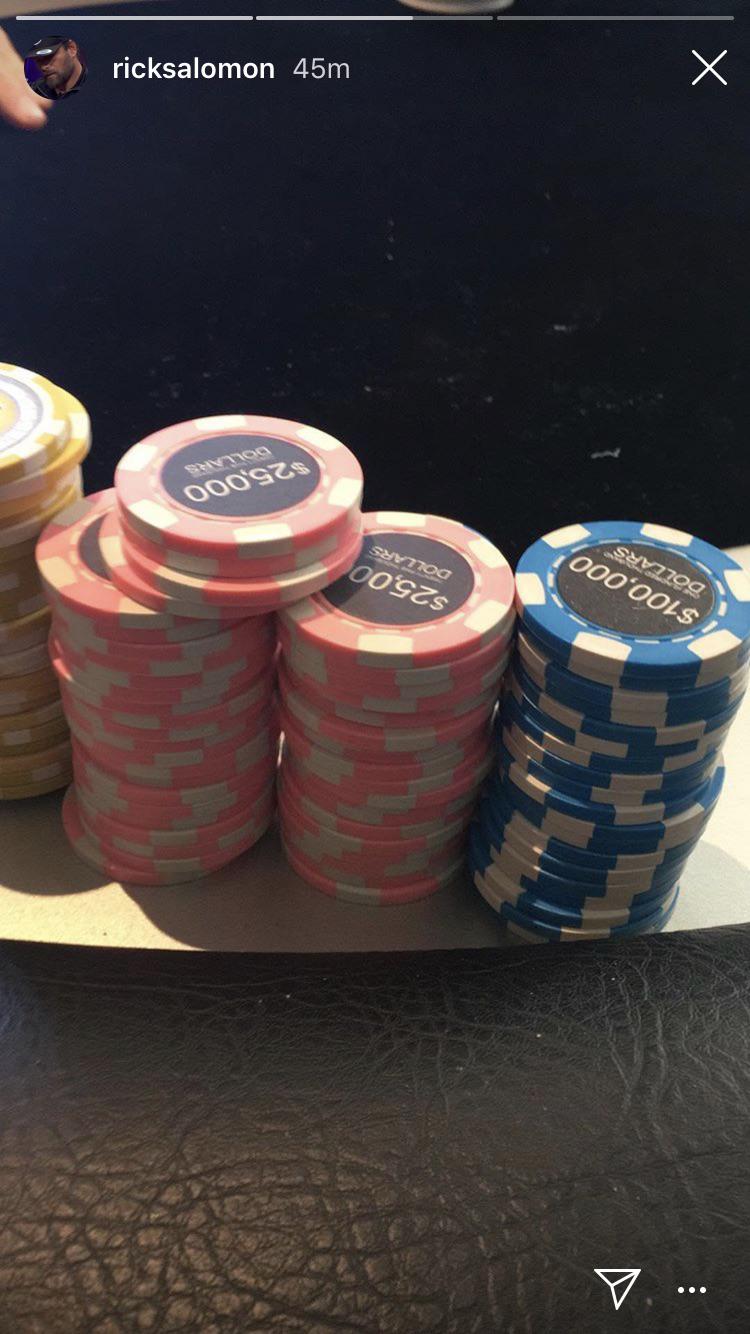 These chips certainly offer a little perspective to the average casino goer gambling with chips of say $5 – $100 in dollar. 100k chips are way abive that average offered by many casinos, but some, such as the Paris Las Vegas are clearly happy to accommodate high roller players.These chips are usually specifically restricted to those with $1,000,000 + credit limits. As I'm sure you can understand, due to the amount of money involved, these RFID chips have security featured such as a microchip to ensure their security and validity for use.
And if you're wondering what kind of betting limits are in place at big casino such as Caesars Palace, we are told that $50,000 can be bet per Blackjack Hand. At Planet Hollywood's baccarat tables though, the limit is $200,000. The mind boggles!
In his first starring role since 'Good Will Hunting' in 1997, Matt Damon headed a gifted cast as gifted poker player Mike McDermott in the cult classic 'Rounders' – described by Elvis Mitchell, film critic at 'The New York Times', as 'mischievously entertaining' – in 1998. In so doing, he played a part in the poker 'boom' of the early- to mid-Noughties, insofar as several poker superstars, including Chris Moneymaker, who the World Series of Poker (WSOP) Main Event in 2013 as an online qualifier, cite 'Rounders' as the inspiration for their early interest in the game.
Damon reportedly spent $25,000 on 'researching' his role in 'Rounders' and has since enjoyed playing in various poker tournaments, although with little financial success. Indeed, his live earnings amount to just $540, which he collected for finishing forty-fifth in the World Poker Tour (WPT) $250 No Limit Hold'em – Deepstack Bounty event at Foxwoods Resort and Casino in 2011. Described by 'Poker Princess' Molly Bloom as 'modest', 'down-to-earth' and 'gracious', Damon reportedly turned up just once for the exclusive, high-stakes poker games for which she was indicted in 2014.
Damon was criticised for his 'acting' in the 2009 WSOP Ante Up For Africa event in which, having made a speculative call with 10-6 offsuit from the small blind, he flopped a full house. After an initial tell-tale 'jolt', Damon tried to feign disinterest in the board and the action and, when opponent Scott Wilson, on a pair, bet $6,400 on the turn, seemingly agonised over the call. Rather than 'pulling the trigger', Damon checked again on the river but, unimpressed, Wilson simply checked, leaving the Hollywood star shaking his head at his missed opportunity.