Casino Suite – World's Most Expensive Hotel Room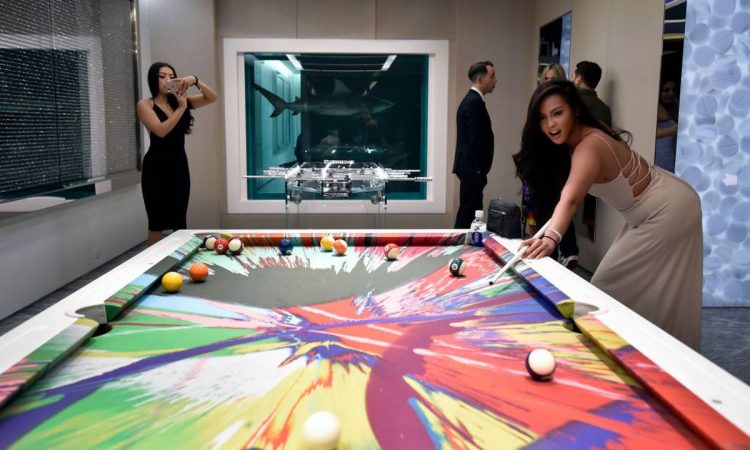 How's this for a hotel room? High rollers are known for splashing the cash and there's certainly no cheap stay in this Palm Springs Casino Resort. This Vegas Hotel room comes at a princely price of $100,000 per night. That rules most of us out, but for those it doesn't they get to stay in a room designed by none other than Artist Damien Hirst.
The room features nods to many of the British artist's art pieces. There are two bull sharks preserved in formaldehyde, along with the surreal touch of giant pills and butterflies. It's colourful, pharmaceutical inspired mayhem. The room is also offered to those gambling $1,000,000 in the Palms Casino. How the other half live!